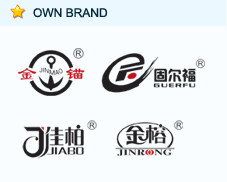 Home> Company Introdution

Jieyang City Yongyuan hardware products Co.,ltd. is a professional research and development, production hook lock, Shuan doors and windows, crescent lock, the seventh bailiff hands of prof ession hardware accessories manufacturers.

Hardware factory in China's rural Guangdong Jieyang Line Dong, is a design, R & D, manufacturing and marketing as a whole. The factory with the "people-centered, quality Win "concept; rely on the" truth-seeking, innovative, pioneering and enterprising "sperm God, provide to the community meet and exceed customer demand for quality products. Hardware accessories years of experience in the production and development, good facilities, Technical strong production team, I plant the newly developed hook locks, windows and doors suppository, Crescent lock, the seventh bailiff hands accessories with quality and reliable products, the United States View fashion, durability, ease of instal lation advantages,product Cheong Sold throughout the country and regions and won the trust of the majority of users and consistent praise.

In the future development of the day, we will be developing a better, newer, more stylish the products to customers on the factory support and I love!